Praise For SPARK U.
Hundreds of passionate teachers have graduated from SPARK U. We've included just a fraction of the feedback we receive everyday from teachers and administrators just like you.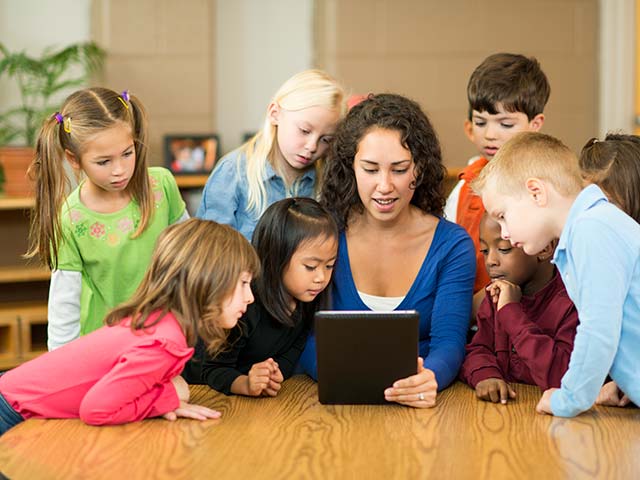 This is by far the best thing I've done! This seminar came at just the right time; I had made up my mind that I needed to get back to how I used to be. This was going to be a new year, I was going to remember what I used to do and believe. SPARK U has definitely done that! It has "sparked" me up! This has meant more to me than you will ever know.
9th – 10th English teacher
This class has inspired me to "really" teach again. For the past years, I've just been displaying behaviors in the classroom to get that "check" mark on my evaluation. This class has saved me! I'm ready to teach again!!!
Special Education teacher
I loved every minute of this week! Thank you so much! I truly hope I will be using all these great strategies in a classroom next year! I will recommend your training to our son and his school!

Thanks so much for developing SPARK U! It is more than beneficial. You are truly a special woman. Thanks for everything and I'm so excited for our paths to cross again! You are a wonderful blessing!
High school Culinary Arts Teacher
SPARK U has been instrumental in moving our district forward with consistent, engaging, and intentional instruction in all of our classrooms.  The training our teachers and administrators have received has led to a common instructional language being spoken across our educational community.  We are now a disciplined, focused school district spending time on what matters most… improving student achievement through consistent, high-quality instructional practices.
Superintendent of Humboldt Unified School District, Prescott Valley, Arizona
I have been in education for 25 years, and I want you to know that your training has pushed my thinking and made me make connections with my previous and new learning. It is the kind of training that makes me think I could go back into the classroom and be a better teacher. Thank you for your inspiration, motivation, and rethinking, specifically around lesson design and the components of a lesson. I look forward to learning even more.
Director of Curriculum and Instruction, Tolleson Union High School District
SPARK U is totally impacting my attitude and my classroom this year. I'm so appreciative of everything you shared. I'm doing my formal observation this week and am discreetly including so much of SPARK U. I've had some difficult days this year and honestly, just opening the binder and the journal is just what I need on those days. Thank you for encouraging us to reflect several times a day on so many different areas.
Math Teacher, Glendale Union High School District, Glendale, Arizona
I have attended, over many years, many, many workshops. SPARK U is hands down the BEST! The material is relevant, grounded in research, and presented in a professional way that emulates strategic teaching. SPARK U should be mandatory for all teachers!
Former Assistant Superintendent for Curriculum and Instruction, Los Angeles Unified School District
I can honestly say, those who DO NOT have the opportunity to attend Spark University have missed/will miss one of the most worthwhile opportunities of their lifetime as far as improving their craft!  I know there are some who believe they've been doing this for so long, they have nothing to gain, nor learn from your workshops, but I whole-heartedly disagree. I know this year has gone remarkably better because I DID attend Spark University.

Thanks again for everything you shared this summer, and I can truly say, that was the most worthwhile week I have ever spent!
High School English Teacher
SPARK U gives our new teachers the skills and confidence necessary to make a positive start on the school year.

My observations over the past several years tell me that the teachers that attend SPARK U are more confident and better prepared than the teachers who do not attend.

I send our new teachers to SPARK U because I know that these five days will give my teachers the best chances of success for the next 180 days in the classroom.

Mary Matheson has changed the way we teach kids on our campus.
Principal, Buckeye Union High School, Buckeye, Arizona
I have been in education for over 20 years and have attended many in-services and workshops during this time. SPARK U has been the only in-service that I feel has been of any benefit. SPARK is training that a teacher can use immediately upon returning to the classroom. SPARK is going to change the way my district teaches.
High School Principal, Mineral County High School, Hawthorne, Nevada
I had hoped SPARK would provide us with a strong first step to implement positive staff development for improving teaching and learning in our district. It quickly became much more than that. I have never seen such comprehensively productive engagement from teachers in workshops. I have never worked with staff who left a workshop so excited about their profession, requesting more time and opportunity to learn from our facilitators. SPARK U so exceeded our expectations that we have integrated it into monthly follow-ups, one-on-one coaching for teachers and administrators, and development of continued monthly and annual workshops.
Superintendent, Mineral County Schools, Hawthorne, Nevada
"This is by far the best thing I've done! This seminar came at just the right time; I had made up my mind that I needed to get back to how I used to be. This was going to be a new year, I was going to remember what I used to do and believe. SPARK U has definitely done that!  It has "sparked" me up! This has meant more to me than you will ever know."
9th & 10th Grade English Teacher
"Thanks so much for developing SPARK U! It's more than beneficial. You are truly a special woman. Thanks for everything and I'm so excited for our paths to cross again! You are a wonderful blessing!"
High school Culinary Arts Teacher
"Trainings with knowledgeable speakers did not change my teaching.  SPARK U changed my way of teaching by showing me that it is okay to make mistakes as long as I learn from them. Mary's passion, humor, and structure made me the teacher I am today."
Middle School Language Arts Teacher
"It was so wonderful to have a non-threatening master teacher share and guide us with so much knowledge. Thank you!"
Life Skills Teacher
"You modeled the strategies out for us! It was nice to see them being implemented and then giving us ideas to use them in our class. That was extremely helpful. You are amazing at presenting the information.  I can see you haven't lost your SPARK! I love your enthusiasm. Thank you for a wonderful week! I learned a lot!"
2nd Grade Teacher
"You were extremely positive and motivating. You incorporated so many strategies to  help us review and learn the concepts. You also were super organized! You are truly an inspiration. Thank you for all that you do for the education of teachers. You make such an impact on people. Thank you!"
High School French Teacher
"This week long class was terrific! It allowed me to reflect on my classrooms where I need to improve and what effective teaching looks like. Thank you for putting the "spark" back into my teaching career."
High School Math Teacher
"This class has inspired me to "really" teach again. For the past years, I've just been displaying behaviors in the classroom to get that "check" mark on my evaluation. This class has saved me! I'm ready to teach again!!!"
Special Education Teacher
"This training makes it worth it to leave my loving family for 5 whole days! Thank you!"
Kindergarten Teacher
"Mary modeled teaching strategies throughout the training.  Her step by step approach was easy to follow and her style was engaging. She based her information on true research. SPARK U has been a very positive experience!"
6th Grade Teacher
"The timing, expectations, everything was inviting as your were instructing us to do. You can see how much time and energy that went into SPARK U, which is what we need to do! Thank you for a wonderful week!"
High School Teacher
"SPARK U was wonderful! A very nice way to hone the skills and talents we have as teachers. It allowed me to be involved in my learning, practice and reflect on my craft, and be more confident as I enter my first year of teaching!"
High School English Teacher
"I appreciate actually being given techniques and not just theory. I have learned more this week than in my last 8 years of professional development!"
9th Grade General Science Teacher
"This should be required training every 5, 10 or 15 years!"
ROTC Teacher
"I would recommend this professional development to any district or group. This will help improve teaching. No gimmicks, no "new" methods. Just solid, research based, basic, tried and true educational training."
High School Teacher
"I loved every minute of this week!  Thank you so much!  I truly hope I will be using all these great strategies in a classroom next year!  I will recommend your training to our son and his school! I really appreciate all that you have taught me.  You have made me a better teacher!  I am a "C" teacher, but now?  No more "C"'s!!  You have rejuvenated my career!"
High School Science Teacher
"Having had a 5 year hiatus from this profession — I felt like I was behind the curve last year. Now, after 5 days of SPARK U, I am caught up on current "best practices" in education. More importantly, I have better strategies to enhance student learning."
K – 8 Physical Education Teacher
"This is the best instructional strategy workshop I've attended in 9 years of teaching."
High School Math Teacher
"You got my "spark" back and turned my frown upside down! You made me think and feel optimistic for fall. You exceeded all of my expectations and then some! Come back soon!"
3rd Grade Teacher
"Teachers are ignited and passionate about the academy because they're valued and part of a positive collegial affiliation that is focused on best first instruction, classroom management, lesson design, task analysis and self reflection. The energy is contagious, but the overall experience is priceless. I'm proud to be a part of such a team!"
2nd Grade Teacher
"Spark U helped to remind me why I chose to become a teacher; because I truly love kids and want them to be successful."
5th Grade Teacher
"I can honestly say, those who DO NOT have the opportunity to attend Spark University have missed/will miss one of the most worthwhile opportunities of their lifetime as far as improving their craft! I know there are some who believe they've been doing this for so long, they have nothing to gain, nor learn from your workshops, but I wholeheartedly disagree. I know this year has gone remarkably better because I DID attend Spark University."

"Thanks again for everything you shared this summer, and I can truly say, that was the most worthwhile week I have ever spent!"
High School English Teacher
"At first, I was unsure about giving up a week of my summer. I'm soooo glad that I did. Before I attended SPARK training, many of my observations and evaluations noted that I struggled with classroom management. For that reason I went to SPARK. In my classroom a year ago, my students were frequently off task and poorly behaved. During SPARK I learned that that was not a student problem, but a teacher problem. While attending SPARK I learned that I needed to raise my standards and expectations not only for my students, but for myself. After leaving the SPARK training, I spent a great deal of time preparing for the school year, as most teachers do."

"This year was different though. It wasn't about just looking through books and deciding how long it would take to teach a certain concept, it was about becoming innovative and finding new ways to meet student needs. It was about taking a fresh look at what the students really need to know and how I was going to get that to them. All of a sudden, rather than be overwhelmed by the long list of standards to be taught, I felt challenged to find a way to group them in ways that make it easier for students to learn. This shift may seem small, but it had a huge impact on my students and me. This year, for the first time in 5 years, I actually systematically went over my expectations and rules for my classroom. An interesting thing happened when I refused to allow drama into my classroom — I had more time to teach and my students had more time to learn! I'm still a work in progress, as are my students, but this training changed everything for my students and me. Before SPARK I wondered if I was really cut out to teach. Now I know I just needed a little SPARK to begin becoming the teacher I'm capable of being."
4th – 6th Grade Math Teacher
"SPARK U has been instrumental in moving our district forward with consistent, engaging, and intentional instruction in all of our classrooms. The training our teachers and administrators have received has led to a common instructional language being spoken across our educational community.  We are now a disciplined, focused school district spending time on what matters most….improving student achievement through consistent, high-quality instructional practices."
Superintendent of Humboldt School District (AZ)
"SPARK U gives our new teachers the skills and confidence necessary to make a positive start on the school year.My observations over the past several years tell me that the teachers that attend SPARK U are more confident and better prepared than the teachers who do not attend."

"I send our new teachers to SPARK U because I know that these five days will give my teachers the best chances of success for the next 180 days in the classroom. Mary Matheson has changed the way we teach kids on our campus."
Principal of Buckeye Union High School (AZ)
"I have been in education for over 20 years and have attended many in-services and workshops during this time. SPARK U has been the only in-service that I feel has been of any benefit. SPARK is a training that a teacher can use immediately upon returning to the classroom. SPARK is going to change the way my district teaches."
Principal of Mineral County High School (NV)
"I had hoped SPARK would provide us a strong first step to implementing positive staff development for improving teaching and learning in our district. It quickly became much more than that. I have never seen such comprehensively productive engagement from teachers in workshops. I have never worked with staff who left a workshop so excited about their profession, requesting more time and opportunity to learn from our facilitators. SPARK so exceeded our expectations that we have integrated it into monthly follow-ups, one-on-one coaching for teachers and administrators, and development of continued monthly and annual workshops."
Superintendent of Mineral County School District (NV)
Connect With Us On Facebook