SPARK 2.0 is Now Available as an Online Course
NOW you can receive all the benefits of SPARK 2.0 in an Online Course — the same deep knowledge and highly engaging, inspiring delivery direct from SPARK U founder Mary Matheson, the same excitement, infectious community spirit, and personal interaction, and the same rejuvenating takeaways.
But now you can get it all in your slippers, on your couch (or your favorite Starbucks™).
It's SPARK 2.0 on your own time.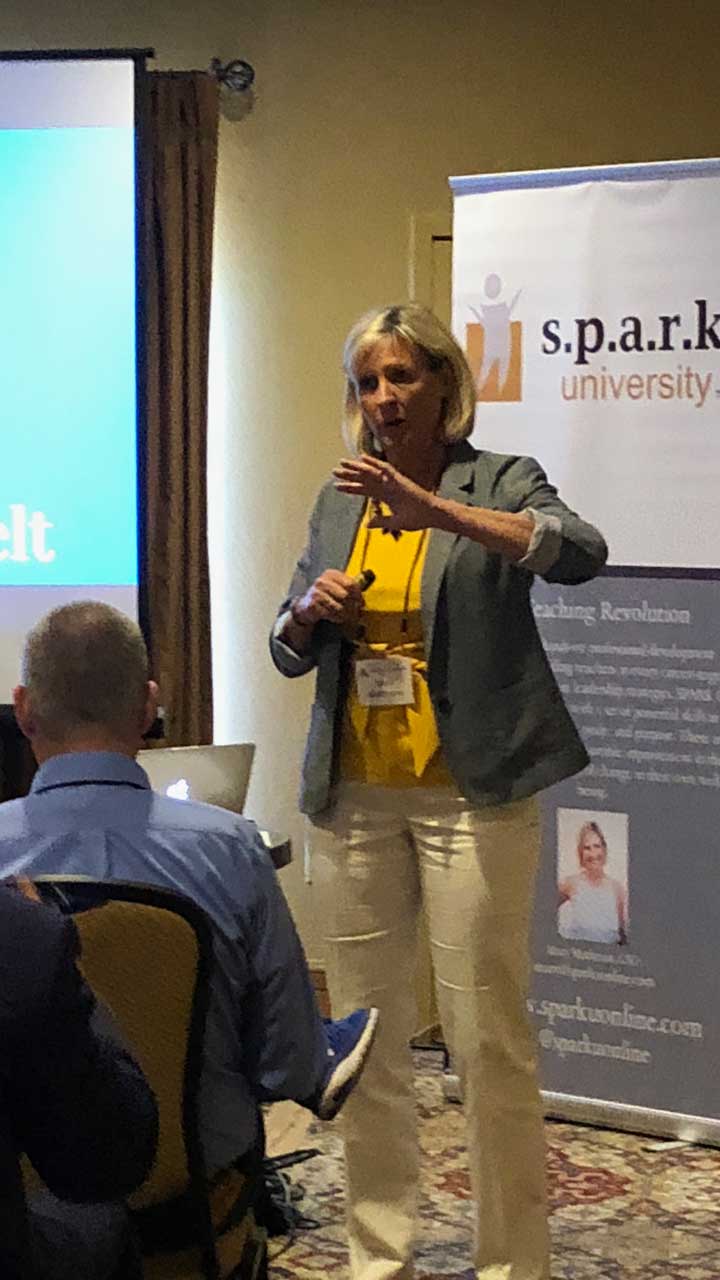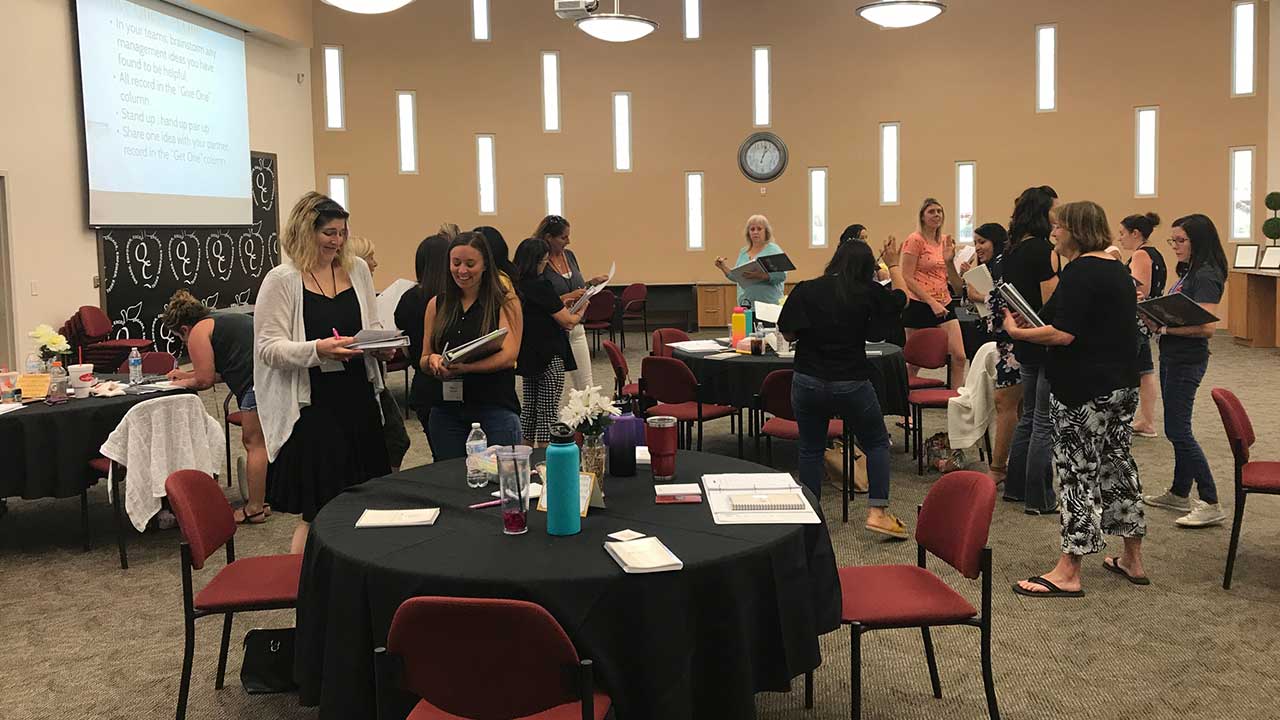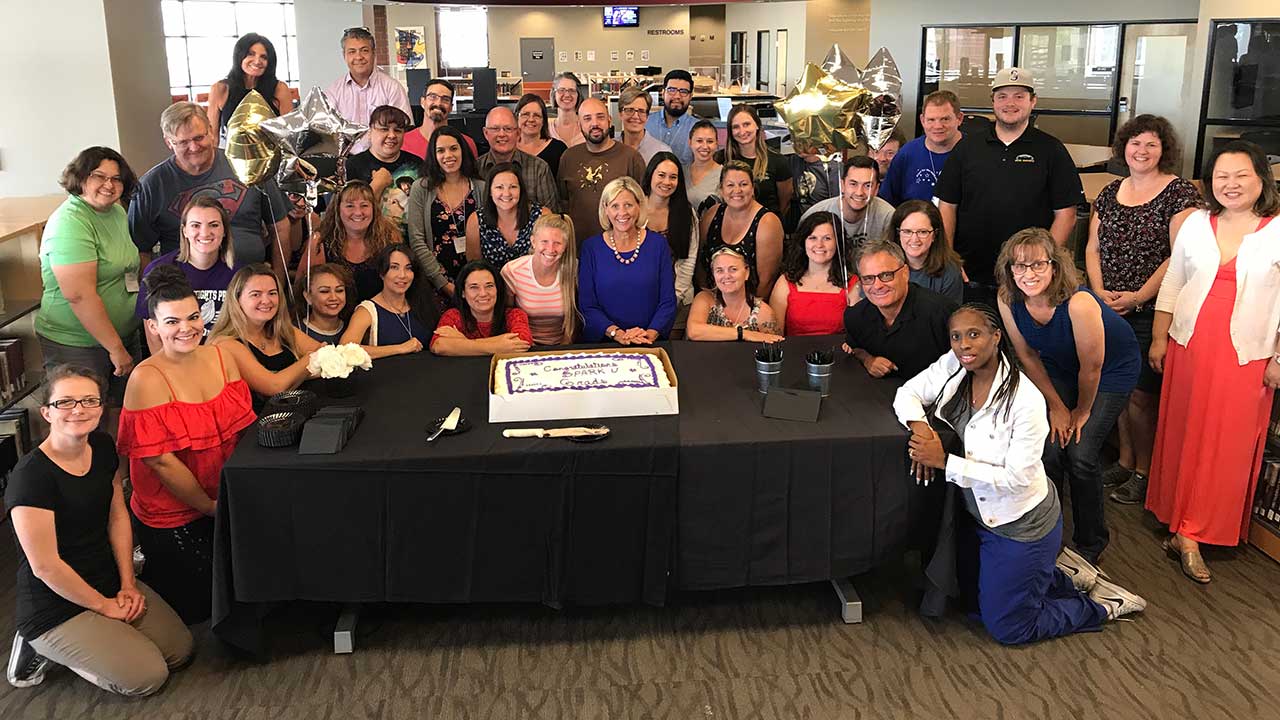 Enrollment Opens on June 5th for Session I of SPARK 2.0!
The new SPARK 2.0 Online Course is initially being offered in two sessions for 2020.
Session I:  June 15th – July 3rd.

Enrollment Opens June 5th and ENDS June 15TH

Session II:  July 6th – July 24th.

Enrollment Opens June 20th and ENDS June 30th

Additional course sessions will be added throughout the year. Follow us on Facebook for announcements.
NOTE: Satisfactory completion of SPARK 1.0 is a required prerequisite. Contact us with questions. 
How Does The SPARK 2.0 Online Course Work?
It's simple.
First, you enroll using a simple, secure online form similar to any checkout page you've ever visited.
If your school or district has prepaid your tuition, simply enter your tuition code where shown and you're in! There is no additional software needed and you can use your smartphone, tablet, notebook, or desktop PC — anywhere you have Internet access. And, SPARK 2.0 Online is available to you 24/7. (hello night owls!).
The SPARK 2.0 Online Course follows the same 3-Day schedule as the live course BUT — you can go through each SPARK 2.0 Module at your own pace AND you have up to three full weeks to complete the course. Morning, noon, or night, SPARK 2.0 is ready for you.
Once you're enrolled we'll send a SPARK 2.0 Welcome Kit right to your door with pre-course preparation tips and other information. Then, when your course opens, it's time to dig in and get started.
What's Covered In The SPARK 2.0 Online Course?
Identical to the live course, this highly engaging, reality-based course is designed to reinforce, extend, and apply concepts that were experienced in SPARK 1.0.
SPARK 2.0 reinforces, deepens, and extends all the concepts introduced in SPARK 1.0 by taking the core values of passion, pride, and purpose to a deeper, more focused level.
Just like the live course, the three-day SPARK 2.0 Online Course curriculum includes the following topics:
Assessment
Rigor
Task Analysis
Alignment
Questioning Strategies
Metacognition
Grit and Reflection
Project-Based Learning
All topics begin with an essential question, followed by the completion of an artifact that will enhance your current teaching practices.
Ignite A Spark In Your Classroom, School, or District.
Take the next step to ignite YOUR OWN teaching revolution.
Contact us for details on scheduling your SPARK U Event.
Connect With Us On Facebook